Customer Comments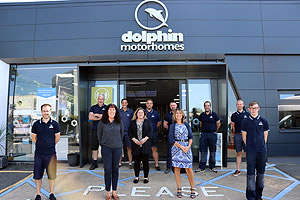 At Dolphin we have a fast growing reputation for our excellent level of customer service. We take great pride and satisfaction in looking after our customers by giving them the service they deserve.
All of our staff appreciate what a large investment purchasing a motorhome can be and we simply 'treat all of our customers how we would like to be treated ourselves'. Our help and advice is always available before and after you have taken delivery.
Our aim is not just to sell one vehicle but to look after our customers enough that they will want to come back to Dolphin time and time again. To do this, we need to give the best possible level of customer service and to be better than any of our competitors.
Below are just a few examples of letters we have recently received from some of our satisfied customers: