Dolphin Motorhomes Hampshire & Dorset UK
Your local motorhome dealer in Southampton, Hampshire UK and Christchurch, Dorset UK.
Our motorhome sales Hampshire branch is situated just 1 mile from the M27 junction 8 on the A3024 towards Southampton.
Our Dorset branch is situated on the Main A35 between Christchurch and Bournemouth.
View Our New & Used Motorhomes In Stock

We display a superb selection of brand new and good quality used motorhomes designed to suit all shapes, sizes, layouts and pockets. The majority of our motorhomes are all manufacturered in the UK.

HUGE SAVINGS ON ALL NEW & UNREGISTERED 2015 MODELS

Savings of up to £6,249... Hurry while stock lasts!!

Join the
Dolphin Mailing List

Would you like to join our mailing list where we can keep you informed of any special events, special offers or latest news (via e-mail or post)?

Note:

We guarantee not to annoy you with junk mail plus would never share your information with any third parties.

Are You Looking to Sell Your Motorhome?

Due to our successful Shamba event and huge demand for motorhomes back at the branches.....we are currently extremely short of used motorhome stock, HELP!!

If you are thinking of selling your motorhome, we would be keen on purchasing this from you.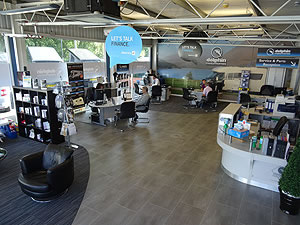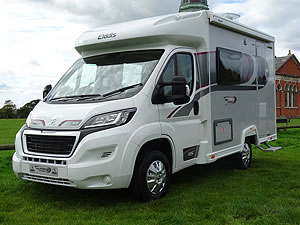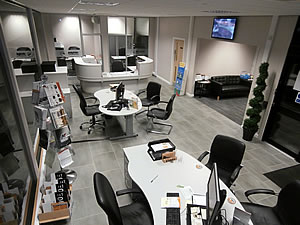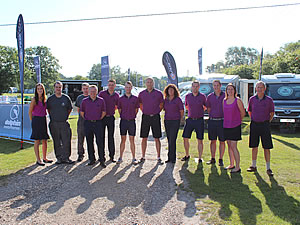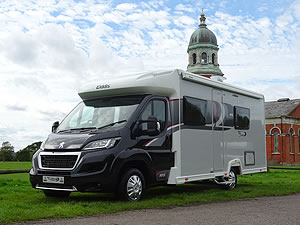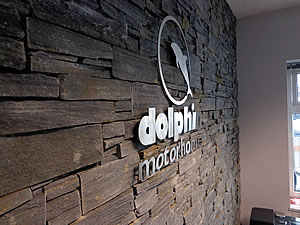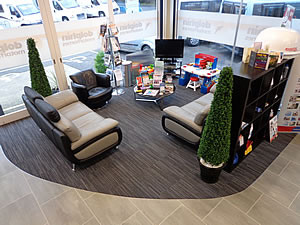 If you have comments about our website or business please use our Feedback Form.
Our family run motorhomes Hampshire and Dorset UK business, displays a large selection of new and used motorcaravans, new and used motorhomes, new and used campers and new and used rvs , from its motorhomes Southampton Hampshire and Christchurch Dorset depots. We specialise in motorhome sales Hampshire and motorcaravans sales Dorset.
We place great emphasis on looking after both our existing and potential motorhomes sales and service Hampshire and motorcaravans sales and service Hampshire and Dorset customers. Our motorhomes Hampshire, motorhomes Dorset, motorhomes Isle of Wight, motorhomes Surrey, motorhomes Berkshire, motorhomes Sussex, motorhomes Kent, motorhomes Devon, motorhomes Somerset, motorhomes Hertfordshire and motorcaravans South UK customers regularly visit our motorcaravans Southampton premises, which is situated just 15 miles from motorhomes Portsmouth and 20 miles from motorhomes Bournemouth.
We are open 7 days a week and offer a superb selection of new and used motorcaravans Southampton Hampshire and Christchurch (near Bournemouth) Dorset near the Isle of Wight. Our new motorhomes ranges are all manufactured in the UK , and suit all sizes, shapes and pockets. Our micro motorhomes Hampshire and mini motorhomes Hampshire ranges boast used Romahomes motorhome dealers Hampshire and Isle of Wight as well as used Autosleeper Mezan motorhomes dealers Hampshire.
Dolphin Motorhomes are an official Swift Motorhomes dealer in Hampshire, South of England. We stock the full range of Swift Motorhomes including the Swift Kontiki motorhome, Swift Sundance motorcaravan, Swift Bolero RV and Swift Escape campervan.
New Motorcaravans from the Autotrail Motorcaravans Group comes the luxury Autotrail motorhomes dealers Hampshire, UK. All of our new Autotrail Apache, Auto-Trail Frontier and Autotrail Tracker vehicles can be viewed at our motorcaravans dealers Southampton Hampshire, South West England branch.
New Coachbuilt and Van Conversions (Hightops) from the Auto-Sleepers group are available from our branch in Christchurch, Bournemouth, Dorset. A selection of Auto-Sleepers Peugeot and Volkswagen Van Conversions and Peugeot and Mercedes Coachbuilts are available to view at our branch
From the Swift Group comes the Autocruise HighTop Motorhomes range, built from the same factory as Swift motorhomes and Bessacarr motorhomes dealer Hampshire we offer the complete range of Autocruise Hi-Top Motorhomes, Autocruise Van Conversion Motorhomes and Autocruise Elevating Roof Motorhomes in Southampton, Hampshire, South East England, UK.
We offer a superb variety of used motorhomes south and motorcaravans south. Our ranges of coachbuilt motorhomes Hampshire, coachbuilt motorcaravans sales Hampshire, hightop motorhomes dealer Hampshire, hightop motorcaravans dealer Hampshire, elevating roof motorhomes Hampshire, elevating roof motorcaravans Hampshire along with our Romahome Centre Hampshire display, can all be viewed on our website.
Our motorhome service Hampshire and motorcaravan service Hampshire in our motorhome service centre and motorcaravan service centre can carry out motorhome SMMT habitation checks, motorhome accessories and motorcaravan accessories supply and fitting, motorhome accident repairs and motorcaravan accident repairs all on your behalf .
If you're looking for Campers Hampshire or RV's Hampshire then Dolphin Motorhomes is a family business that stocks a range of used Autocruise Motorhomes, Auto-Trail Motorhomes, Auto-Sleepers motorhomes, Bessacarr motorhomes, Compass motorhomes, Mondial motorhomes, Swift Motorhomes, Elddis Motorhomes, Trigano Tribute motorhomes and Romahome Motorhomes. Anyone interested in Camping New Forest Hampshire should come and see our motorcaravan dealership.